WELCOME TO
All Town Auto Repair/ATA Fleet service!

All Town Auto Repair Offers Vehicle Repair & Fleet
Services You Can Count On!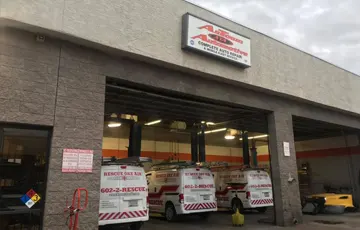 We are one of the largest automotive and commercial fleet repair facilities serving the entire Valley of the Sun. Our certified technicians repair all makes and models of light duty cars and trucks all the way up to medium and heavy-duty trucks and trailers.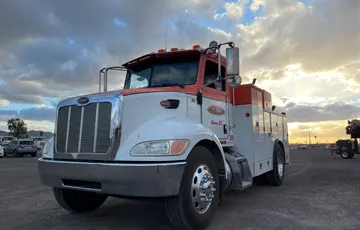 Since 2005, our goal is to provide an unsurpassed experience, every time. We focus on reducing fleet costs and keeping drivers safely on the road. Whether your fleet has one vehicle or hundreds, we are confident we can be your one-stop shop equipped to handle all your needs.
To learn more about the services we offer, please contact us by phone, email, or stop by and tour our facilities.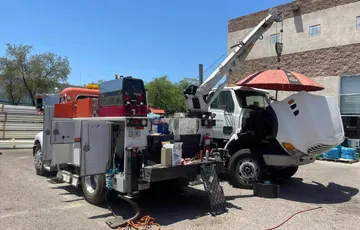 WHAT WE OFFER
FREE PICKUP AND DELIVERY OF FLEET VEHICLES!

Yes, you heard us right. FREE. We have our OWN team of full-time, professional drivers dedicated to this service. We guarantee you will love the convenience and cost savings.



MOBILE SERVICE

We come to you! We have 3 fully equipped service trucks to complete repairs or maintenance on site. For vehicles that need to come into the shop for service, know that we are facilities are centrally located, gated, and secure for peace of mind.

IN-HOUSE TOWING SERVICEWe own our own tow trucks so we can administer the same level of service and dependability for our customer from start to finish.



UNPARALLELED CUSTOMER SERVICE

Our remarkable customer service team and certified technicians sets us apart from the competition and has spearheaded our success since the beginning. They are dedicated to building trust and establishing long-term relationships. We have proudly built a reputation of trust, dependability, and professionalism in every aspect of our company. We can't wait for the opportunity to impress you!



ONE STOP, FULL-SERVICE SHOP

Trailers, Equipment, Reefer units, Diagnostic and Electrical, Hybrid Systems, Basic Maintenance, Engine, Transmission and Clutch, Tires, Windshields, Towing, Annual DOT Inspections, Batteries, Lockouts, Driveline, Suspension, Exhaust, A/C systems, Alignment, Brakes



COST REDUCTION

We know every second a vehicle is off the road is costing your company money, which is why we pride ourselves in our ability to get your vehicle in for repairs faster than our competitors. Our fast turnaround times will reduce interruption to your business and financial costs. On-time scheduled maintenance will reduce breakdowns and keep vehicle running at peak efficiency. Pair that with our competitive pricing and hassle-free guarantee and watch the savings pile up.



We are an authorized provider for all fleet management companies
The fleets we service come from a variety of private, corporate, and government industries!
Medical, childcare, non-profits, construction, universities, telephone/communications, parcel delivery and logistics, restaurants, A/C, plumbing, electrical, pool, roofing, emergency response, airport shuttles, tourism, rental and rideshare, home remodeling, windows/glass, landscaping, automotive sales retailers, and many more.
Automotive news
Read about auto industry news, learn about cutting-edge tech trends, catch up on the biggest auctions, and much more.